Monday
All-you-can-eat $12 buffet
A different variety of entrées are served each week, along with soup, salad, and a selection of home-made desserts. The items on the buffet are changed often to uphold our expectations for quality.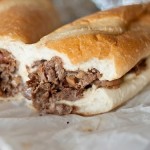 Thursday
It's a Steakout
A three-course dinner in which you choose from our special hand-cut steak and rib menu with different sauce options.
Friday
Seafood Steam Pots
Our Friday seafood steam pots include clam bakes, New Orleans pots, stew pots, crab pots, and oyster bay pots. Entrées include soup or salad, new red potatoes, and corn on the cob.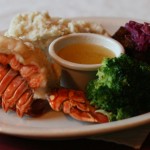 Sunday
The Salt Life Sundays
A four-course dinner for $17.95. Selections include Lobster Tail or 10 other seafood choices along with soup, salad, and dessert.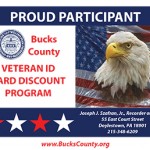 We are a proud sponsor of the Bucks County Veteran ID Discount Card Program. Show your card and receive a 10% discount.
All Bucks County veterans and active duty personnel are invited to visit the Bucks County Recorder of Deeds office on the second floor of the Bucks County Courthouse (55 E. Court St., Doylestown, PA 18901) between the hours of 7:45 am and 3:30 pm. By showing your original DD-214 discharge form (or having staff look it up if already filled in the Recorder of Deeds office), you will be able to receive a color photo identification card that will entitle you to special discounts at local businesses